Recruitment & Development
Creating a new lens by mirroring a high performer
A new way of lens creation has been added to the platform, you can now use employee data to base a lens on.
Selecting the right lens for a recruitment is an important step in the recruitment process. For some jobs it might prove necessary to go beyond the available research-based lenses that Assessio offers and create a new lens for your organisation. This was already possible by boosting one of the existing lenses, but now you can start creating a lens based on the assessment data of one of your employees. Of course you want to choose someone that works in the exact job that you are recruiting for. And you want to mirror a high performer, someone who performs very well on that specific job.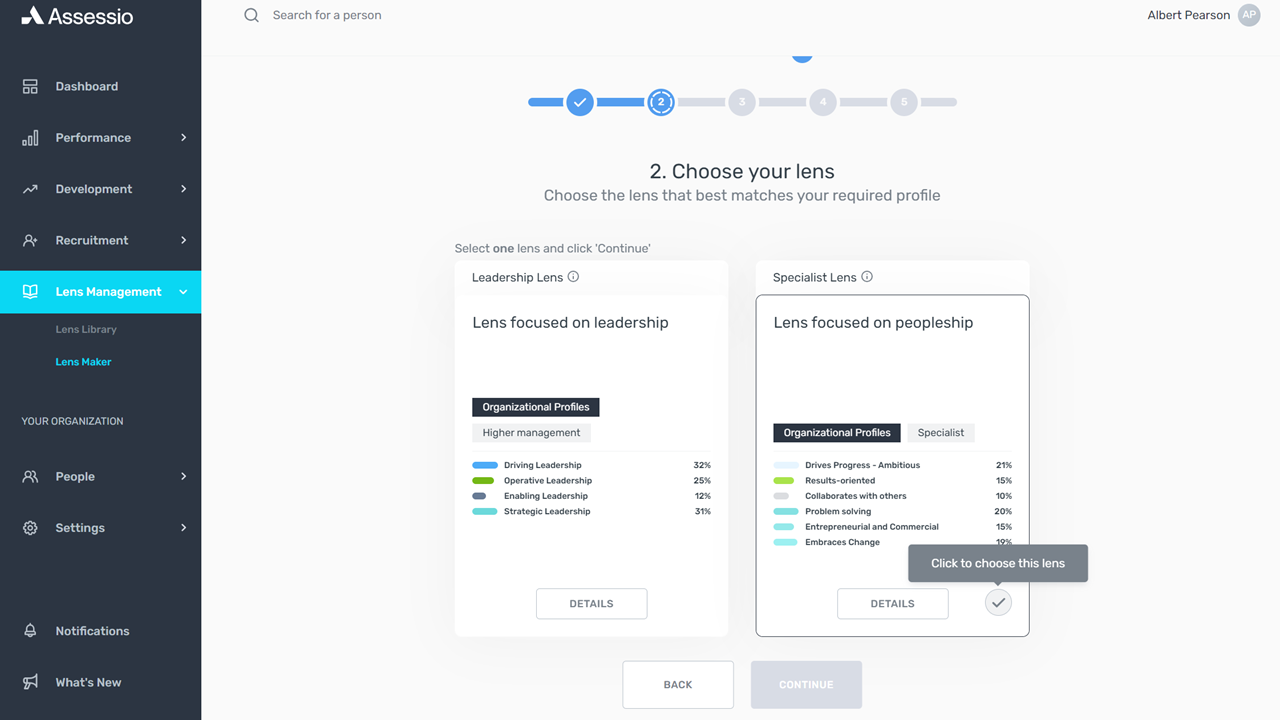 You can create the new lens in the Lens Maker, which you can find under the Lens Management menu option. Here you have the option to "Mirror a high performing employee". The employee you choose must have completed the two assessments MAP and Matrigma, via the Self-Awareness Insights of the Development module. Employees who do not match these criteria cannot be selected. The name of the person is only used to select the right high performer; the platform does not store this name in the lens and it cannot be retrieved after the lens has been created.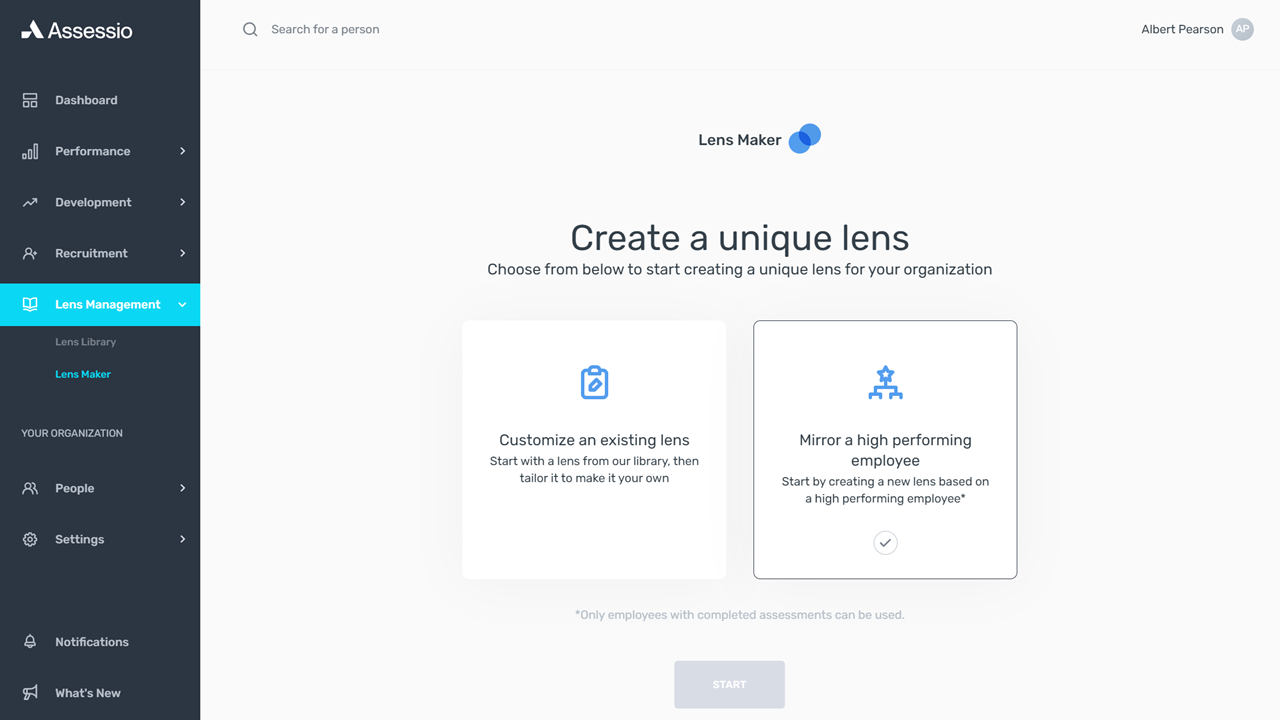 The platform uses the employees data to create two different lenses, a leadership-based lens, with the four leadership competencies, and a specialist-based lens, with a selection of all available peopleship competencies. The selection of competencies and the weights given to these competencies in the lens are based on what fits best to the high performing employee; which lenses would lead to the highest match scores?
After you choose a lens to continue with, you can name it and provide a subtitle and description of the lens. This and the subsequent steps are the same for mirroring a high performer as they are for customizing an existing lens. You can choose to boost the lens to make it fit even better to the job, and finally you can choose to make the lens available to your organisation or keep it hidden for now.
Note that creating a lens this way leads to a new combination of competencies, one that will not be represented by any of the Interview guides. No interview guide will be available when 'Lens details' is selected' by any recruitment user.