All modules
Security measures have been improved.
It is now possible to require Multi Factor Authentication in order to access the Assessio platform. Owners can turn on this functionality for their own organization in the security setting.
Recruitment module
Improvements to your lens selection.
Updates have been made to provide a better, more generic description of the lens, its related competencies and expected profile. To support you in your selection of the right lens, an extensive list of related job titles are also available by clicking the "View more" button.
Details of the update
Names have been updated to make the lens applicable to more recruitment contexts.New way of describing the lenses to reflect the actual competencies in the lens.New O-Net and Behavioral Profile lenses to fill gaps and heighten the usability and applicability of the frameworkPlease note that no changes have been made to selected competencies and weightings in your active or historic recruitments.
Possibility to explore the Lens Library
As a Recruiter Admin, You now have a new item in the left hand menu: "Lens Library" Use this to explore all available Lenses, without having to start a recruitment process.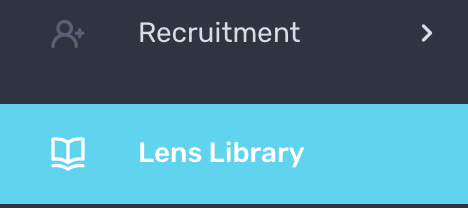 An API with Talentech has been created.
This will make it possible to create recruitments and access candidate assessment via new ATS integrations. Recruiter admins and Recruiters can use this functionality after implementation by their organizations contact.
Development module
Improved support for leaders being reviewed.
The automated email that leaders receive once their review has been completed, now includes more information and detailed instructions to make the best use of the feedback they receive from their team. Viewing Insights from previous Feedback reviews.
It is now possible to access insights from previous reviews.
When Selecting different reviews in the drop down menu, the "View Insights" link to the right of the Performance Area scores, will be active for all different reviews.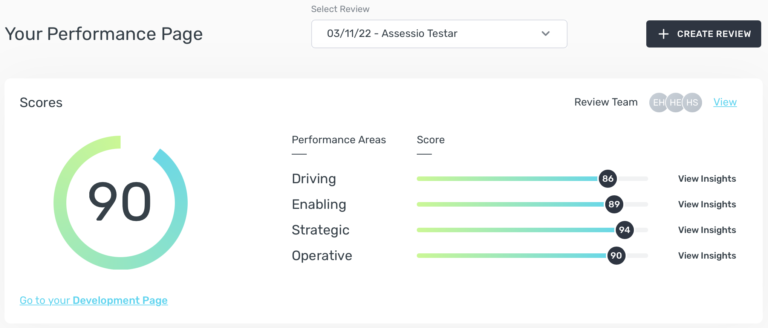 You can access the same info from the Development Page as well. Here, you can also click directly on the scores in the graph to access the insights from the different reviews.