Recruitment module
The candidate experience has received an upgrade.
It is now possible to complete the MAP personality assessments in eight additional languages: German, Spanish, Estonian, Finnish, French, Italian, Lithuanian and Latvian. Candidates can find this option on their assessment page.
Selecting the right candidate has become easier.
Two new functionalities are added to the Assessio platform: switching between different lenses and showing additional competencies to a selected lens.
Recruiters can find these options in the Analyze candidate(s) page.

Note that when you switch to another lens, the Match Scores will be re-calculated based on the new lens. When you add extra competencies, this will not affect the match score but will allow you to gain additional insight outside of the selected lens.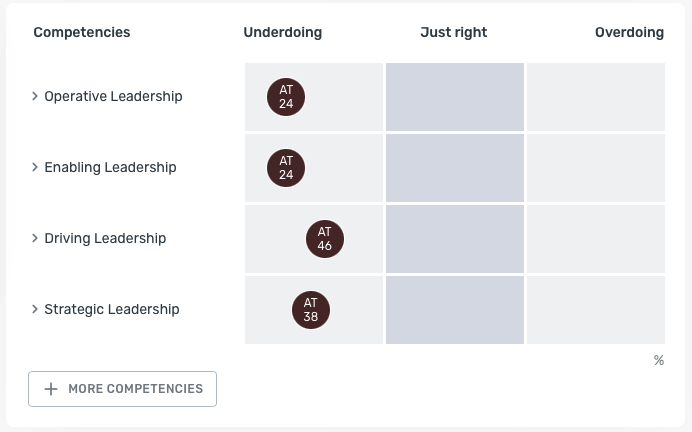 Candidate self sign-up has arrived.
Recruiters can now share a weblink that allows candidates to directly access the assessments and immediately be added to the recruitment. Recruiters can activate this Candidate sign-up link in the Recruitment page.

The API for Teamtailor has been improved.
The main recruiter of a Job in Teamtailer will be added as a collaborator to the recruitment in the Assessio platform, if they have an account within the platform.